The ZOC generally meets on the first Wednesday of each month, again at Cobblestone Restaurant, 160 S Main Street in Zionsville, IN. The meetings are casual, including speakers of relevant topics on local youth and include dinner. Friendships are formed and contacts are made from the wide range of knowledge and experiences of our members.
Our Club appreciates the dedication of our members and understands time is valuable. Your commitment with the Club can be as little or as much as you want it to be. But please know through our efforts and actions over 40 years, we make a difference in our community.
Our calendar year is October 1- September 30. Annual dues are a modest $75.00. It is your interest and contributions of helping serve our youth that are immeasurable.
The ZOC enjoys our social time together, and always enjoy meeting people throughout our community in the support of youth. Please consider joining us at one of our meetings and learn more about the Zionsville Optimist Club. Check with us first on the exact date and time at [email protected]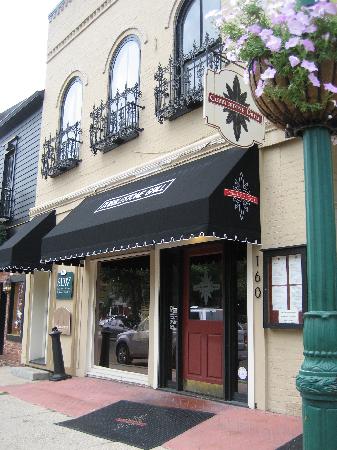 Current List of 2022/23 ZOC Members:
Cara Fausset, President
Christy Gregory, Treasurer
Jaime Reagan-Hensley, Board Member
Joe Alford
Jerry Arthur
Eric Arthur
Paul Caltrider
Dudley Daniel
Daryl Dean
Bob Donaldson
Bob Donnelly
Mindi Fox
Russ Frankel
Jim Haines, O.D.
Melvin Hollingsworth
Marc Howden
Brian Mahoney
David Means
Elaine Morrison
Janet Ostendorf
Tim Ottinger
Bob Potts
Burton Rolland
Chris Romas, DDS
Dr. Mark Stevens
Ian Stewart
Mark Tasch
Mark Thornburg
Mark Walters
John Zuske