About the Zionsville Optimist Club
The Zionsville Optimist Club is all about kids.
Our support goes to many projects and programs beginning with both a four year College and Vocational scholarships awarded each year to a Zionsville Community High School graduate, the Oratorical Contest, 3rd Grade History Program at Sullivan Munce, Sylvia's Child Advocacy, ZCS Textbook Assistance, Shalom House " Kid's Sack Lunch", Zionsville's After Prom, all youth sports including AYSO, ZYFL and Little League, TriStar Basketball, Boone County Boys & Girls Club, the HAWK Foundation, SoBig, Morning Dove Therapeutic Riding and much more.
Mission:
By providing hope and positive vision, Optimists bring out the best in youth, our communities and ourselves.
Vision:
Optimist International is recognized worldwide as the premier volunteer organization that values all children and helps them
develop to their full potential.
Values:
To develop optimism as a philosophy of life; to promote an active interest in government and civic affairs; to inspire respect for the law;
to promote patriotism and work for international accord and friendship among all people; to aid and encourage the development of youth, in the belief that the giving of one's self in service to others will advance 
The ZOC (Zionsville Optimist Club) welcomes anyone interested in our Club to join us at one of our monthly dinner meetings at the Cobblestone Restaurant on Zionsville's picturesque Main Street. We always featuring speakers on topics related to helping local youth whether they be organizations we have supported for years or new ones we learn about. To inquire about attending, joining the Club or speaker recommendations please contact us at [email protected]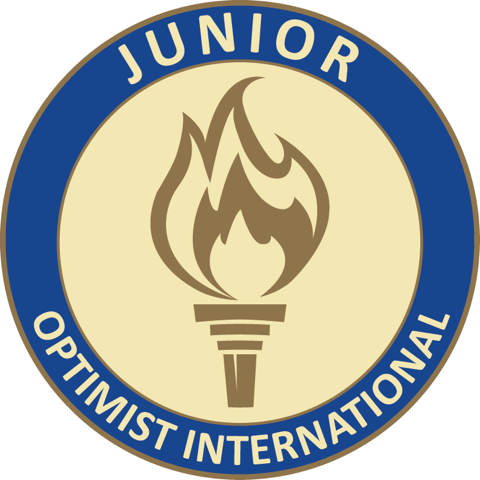 Zionsville Junior Optimist Club
The Zionsville, Indiana Jr. Optimist Club is made up of 18 Zionsville Community High School students under President, Lucy Gregory.
Junior Optimist International was officially formed in 1988. It is the umbrella organization which links the local Junior Optimist International Clubs and Members to others throughout the world. Much like Optimist International, Junior Optimist is governed by an International Board of Directors, as well as District Officers. From the Club level on up, Members have the opportunity to develop leadership and teambuilding skills all while helping communities.
Advisors: The Adult Mentor Tips for Success
The Jr. Optimist Club Advisor acts as a adult guiding hand for the Club. An effective Advisor has the energy to help spark the imaginations of the youth Members, the patience to help Members follow through with projects, and the bureaucratic skills to help cut red tape for potential community service activities. In short, the Advisor works closely with the Club Members and provides varying amounts of guidance depending on age and maturity.
As is typical with many organizations there are the elements of arranging meetings, developing plans of action for community service, holding fundraisers and social events. Junior Optimist lets you make a real difference right in your hometown and helps kids be a strong force in their communities. You can change the world – start with your corner of it!
Zionsville Junior Optimist Club Created Adaptive Swim Lessons for Children with Special Needs.
This program, developed in 2019 provides private, one-on-one lessons between trained volunteers and children. They are offered at the Zionsville Community Schools Aquatic Center at Zionsville Community high School. Classes are open to special needs children above the age of 3. The adaptive lessons teach the children how to swim while meeting individual needs.
Zionsville Aquatics Director Lisa Brown said 91 percent of all accidental deaths among children with autism is drowning. "If we get even one child safer in the water and prevent one drowning, the entire process is worth it," Brown said. Brown assists in lessons with the Junior Optimist Club throughout the sessions.
In October 2020, the Zionsville optimist Club received word from Amy Keller, Sr. Director of International Programs in St. Louis that Lucy Gregory from Zionsville Community High School (ZCHS) and Junior Optimist member, won the Ruby Blair Award for Junior Optimist International for 2020. Her application outlined her wonderful work on the swim lesson program for children with special needs at Zionsville Community Schools and earns her a $2,000 college scholarship.
Lisa Brown, Aquatics Director with Zionsville Schools stated "I have had the pleasure of working with Miss Gregory the past year as her manager for her coordination of adaptive swim lessons through her Junior Optimist Club at Zionsville Community High School. Lucy has singlehandedly organized a team of classmates through the Jr. Optimist Club to become trained and teach children swim lessons who have developmental needs".
"Lucy's abilities truly serve as a model for her fellow students, and her peers often seek her out for her ideas and views. She possesses a charisma and leadership quality that students, teachers and administrators alike are drawn to: Miss Gregory is a quality person. She is an outstanding person in character, ability and attitude", adds Ms. Brown.
The Ruby Blair Award is named for a former staff member of Optimist International who spent a huge amount of time and effort to help organize the international administration of Junior Optimist International. Ruby Blair's efforts gave Club Members their own newsletter, awards, training, materials and convention. This award is considered a great honor.